Why Choose Our Upholstery Cleaning Services
We use high-end professional equipment and products
We use eco-friendly products not available over the counter
We apply specialised treatments to best suit your fabrics
You book technicians fully trained and certified
This service prolongs the life of your upholstered furniture
---
You need professional upholstery cleaning?
Choose professional upholstery cleaning by Deep House Cleaning and book truly professional results! We are proud to deliver outstanding customer satisfaction and excellent services throughout London Area.
We specialize in professional cleaning services for the wide range of upholstery fabrics, such as silk, Haitian cotton, velour, brushed corduroy, leather, non-colourfast fabrics, fabrics and more.
In addition, we can somewhat "repair" upholstery with special stain removers and crack fillers. However, you have to first send us pictures of your furnishing so we can determine what kind of solutions will work the best.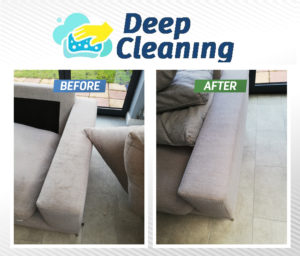 What types of upholstery cleaning do we provide?
Steam Cleaning – when applicable
Leather Cleaning – via dry solvents
---
What's included in professional cleaning?
Pre-treating the fabric with professional products
Stain and spot treatment with appropriate products
Extraction of stains and dirt with Professional Equipment
Deodorizing your upholstery
Hi Deep House Cleaning. I've used your Service for our property. Your cleaners did a great job. I was woried about the oven and carpets, but everything looks great. Thank you!!!
I used Deep House Cleaning for an end of tenancy cleaning of a flat. The staff were prompt, friendly and thorough. Highly recommend this company for any cleaning needs
Umbelivably good.So impressed with how clean the house looks.
The oven was very dirty and oily now it's shiny and no trace of leftovers from cooking
Briliant job for a reasonable price. I was worried about the carpets, but nothing bad to say. Carpets look great. Definitely recommend them!!!
Excellent job completed - end of tenancy clean, we're very happy. Professional, accommodating, polite and attentive to detail. They cleaned the flat to a high degree. Oven and fridge super clean. We would definitely use them again.
Thank you "Deep house cleaning"!!!Everything looks perfect and clean, as it should be, especially the kitchen and bathroom. Definitely recommend
They are amazing I am so happy and highly recommended, they do exactly what you want and no need to ask. Good Job
The company is flexible with the hours, they agreed to come to our house very early and did a great job at cleaning. Will totally use their services again.
Great value for a great price. The house and carpets looks clean and refreshed. The cleaners have a great attitude and a very professional.
Very good and professional cleaning company. I use them to clean my two bedroom flat. It look spotless. Cleaners did a great job.Definitely recommend them!!!
I used their services a few days ago for an One-Off Cleaning. To be onest I have no regrets. The team Is very professional and on time. Highly recommend them.