For A Spotlessly Clean Restaurant, Turn To Deep House Cleaning
You are aware of how crucial it is to maintain a clean and hygienic restaurant for both your patrons and staff. We at Deep House Cleaning are dedicated to going above and beyond your expectations by providing outstanding restaurant cleaning services. Our group of knowledgeable experts makes sure that your facility is immaculate, hygienic, and ready to receive guests every day. We do this by using the most recent techniques and equipment.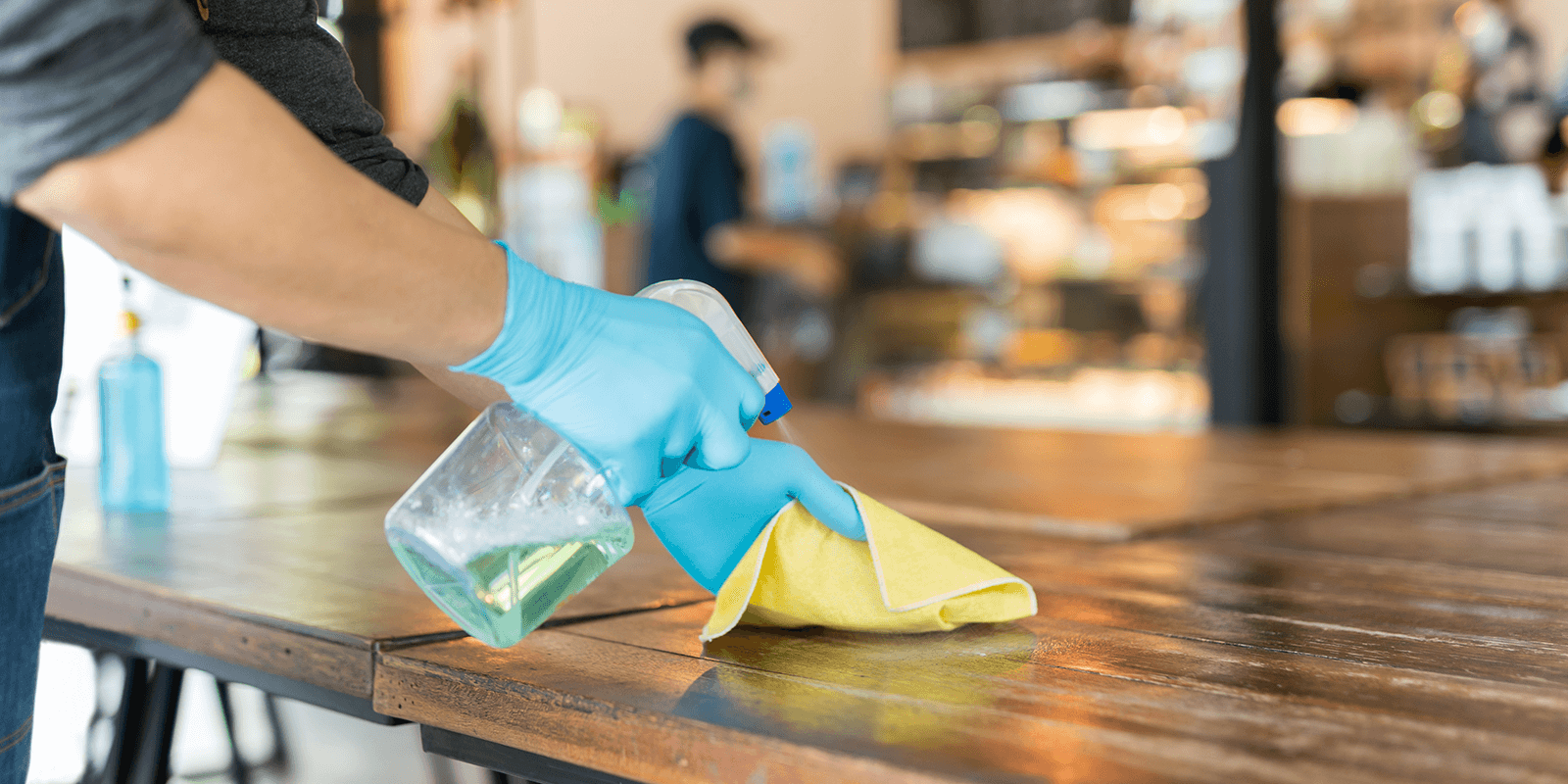 Our Comprehensive Checklist for Restaurant Cleaning
By checking every nook and cranny, our restaurant cleaning checklist makes sure that no aspect of your establishment is overlooked. Some of the tasks we do as part of our cleaning services include the following: cleaning all kitchen surfaces, tools, and appliances thoroughly. Sanitizing, cleaning, and organizing all spaces utilized for food preparation, eating, and sitting. cleaning surfaces using a cloth and duster, washing the floor, and waxing. removal of recyclables and trash
Book restaurant cleaning with Us in 4 easy steps:

Get A Quote
Get your Free Quote via Our Quotation Form Online or Give us a call.

Meet your Cleaners
Our Restaurant Cleaners will arrive at your property with all the products and equipment.

The restaurant cleaning team
The Restaurant Cleaning team will use a custom-tailored checklist to meticulously refresh your property.

Once your cleaning session ends
Once your cleaning ends, the specialists will ask for your feedback, leaving you with a thoroughly refreshed property.
Cleaning services for restaurants that are both reasonable and of a high quality
At Deep House Cleaning, we place a high priority on providing our customers with transparent pricing. Our fees must be calculated based on the size, complexity, and length of the cleaning at your restaurant. We strive to make sure you get the most value for your money without sacrificing the quality of our services. We tell you in advance of the complete cost of our cleaning services for your convenience. Since we at Deep House Cleaning appreciate our brand's reputation in the marketplace, there are no additional fees or hidden costs.
Nearby restaurant cleaning services
We go above and above to offer cleaning services for restaurants all around London while striving to be the most practical cleaning company. Given the potential busyness of our customers' schedules, we provide flexible scheduling to meet your specific needs. You may count on our team to fully clean your restaurant whenever you need us. There won't be any delays in your regular working procedure, and the task will be completed fast.
Why is thorough cleaning necessary for your restaurant?
Deep House Cleaning is aware of the specific cleaning needs of the restaurant industry. To keep your restaurant spotless and sanitary, our team of knowledgeable cleaners use the latest modern cleaning materials and equipment. They have the skills necessary to handle the demands of a busy organization. We put a lot of effort into exceeding your greatest expectations with each cleaning, and the quality of our services shows our commitment to customer satisfaction. We consider all the particulars of your locations and are prepared to go through any nuances of the procedure.
If you want a cleaning company that can clean your restaurant effectively, consistently, and affordably, choose Deep House Cleaning. Contact us right away to schedule cleaning and get a free estimate with no obligations. We are excited to work with you to keep the restaurant immaculate.
Deep House Cleaning is the leading provider of in-home services, building brands that support the success of franchisees as well as better the lives of the homeowners we serve and the people we employ.
Book a service with Deep House Cleaning on Contact Page, or use our online contact form. You can call us 24 hours a day, seven days a week, and we will be more than happy to provide you with all the information you need about our services.