Cleaning Services for pressure washing
High-Quality Cleaning Services For Pressure Washing In London
A reliable cleaning company Excellent pressure washing cleaning services are provided by London-based Deep House Cleaning. Our business has established a reputation for providing top-notch cleaning services at competitive prices thanks to years of expertise and a team of skilled pressure-washing cleaners.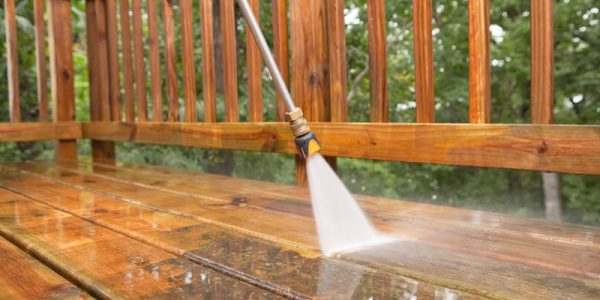 What is pressure washing for cleaning?
Pressure washing is a cleaning technique that may be used to remove dirt, grime, and other hard-to-remove debris from concrete, brick, and vinyl siding. Using a powerful machine that sprays water at high pressure, dirt and other pollutants are removed.
High-pressure water streams may completely eliminate filth and grime that cannot be completely cleaned with traditional methods like sweeping, mopping, or brushing.
Get Your Service In 4 Easy Steps:​

Schedule your appointment
Get a Quote online or over the phone, and book your move out cleaning service.

Prepare your property
Empty the property of your personal belongings.

Meet the cleaners
We'll send a team of professional and vetted presure washing cleaners over.

Receive your deposit back
Pass the landlord's inspection and get your full deposit back.
Benefits Of Pressure Washing As A Cleaning Method​
The many benefits of pressure washing include: 
– improving the appearance of your house, which will have a new, clean look after the ugly dirt, grime, and other impurities have been removed.
– keeping your surroundings in good shape. By removing dirt, grime, and other impurities, pressure washing cleaning may protect your property and extend its lifetime.
– enhancing security. Contact with dirty or grimy surfaces may be dangerous, particularly for young children. An effective way to improve the hygiene around you is with pressure washing cleaning, which is completely safe and environmentally friendly.
– Improving the air quality The quality of the air within a structure may be negatively impacted by mold and mildew, both of which can develop as a result of dirt, filth, and other pollutants that trap moisture. Pressure washing cleaning may help to enhance air quality by eliminating these contaminants.
A Variety Of Pressure Washing Cleaning Services Are Available From Deep House Cleaning
– Exterior building cleaning: Power washing the masonry, concrete, and vinyl siding on the outside of your structure is included in this service.
– Patio cleaning: This service includes pressure washing your deck or patio to get rid of dirt, grime, and other impurities and restore the surface's attractiveness.
– Driveway and sidewalk cleaning: In order to improve the appearance of your property, power washing is used to remove dirt, grime, and other obstructions from your driveway and walkways.
– Roof cleaning: As part of this service, your roof will be pressure washed to get rid of any dirt, algae, or other components that might damage it or lessen its visual appeal.
Deep House Cleaning provides reasonable prices for its pressure washing cleaning services. The cost of the service will depend on the size of the area to be cleaned, the kind of surface, and the amount of cleaning required. For a free, no-obligation quotation and a specific price estimate for your pressure wash cleaning job, get in touch with Deep House Cleaning.
Why choose a deep cleaning company that uses pressure washing for cleaning?
– Professional cleaners: Thanks to Deep House Cleaning's highly trained and experienced pressure washing specialists, you can be confident that your home will be cleaned to the highest standards.
– Top-notch equipment: The business employs cutting-edge pressure washing technology to get excellent cleaning results. To guarantee that it performs at its best, this equipment is updated and serviced on a regular basis.
– Client satisfaction: Deep House Cleaning is dedicated to providing outstanding customer service and ensuring that each and every client is satisfied with the cleaning services provided.
– Competitive pricing: London households will find the company's pressure washing cleaning services to be an enticing option because of their affordable costs.
If you require pressure washing cleaning services in London, Deep House Cleaning is your best option. If you want to witness the difference a professional pressure washing cleaning can make for your property, schedule a cleaning appointment with the company right away.
Don't allow dirt, filth, and other elements spoil the aesthetic of your property. Take pride in your clean, well-kept house by turning to Deep House Cleaning for all of your pressure washing cleaning requirements.
Deep House Cleaning is the leading provider of in-home services, building brands that support the success of franchisees as well as better the lives of the homeowners we serve and the people we employ.
Book a service with Deep House Cleaning on Contact Page, or use our online contact form. You can call us 24 hours a day, seven days a week, and we will be more than happy to provide you with all the information you need about our services.